Virtual Tour with the Curator: Anti-War Political Cartoons by Ukrainian and Russian Artists
Friday, April 29 from 12:00 pm

-

1:15 pm

FREE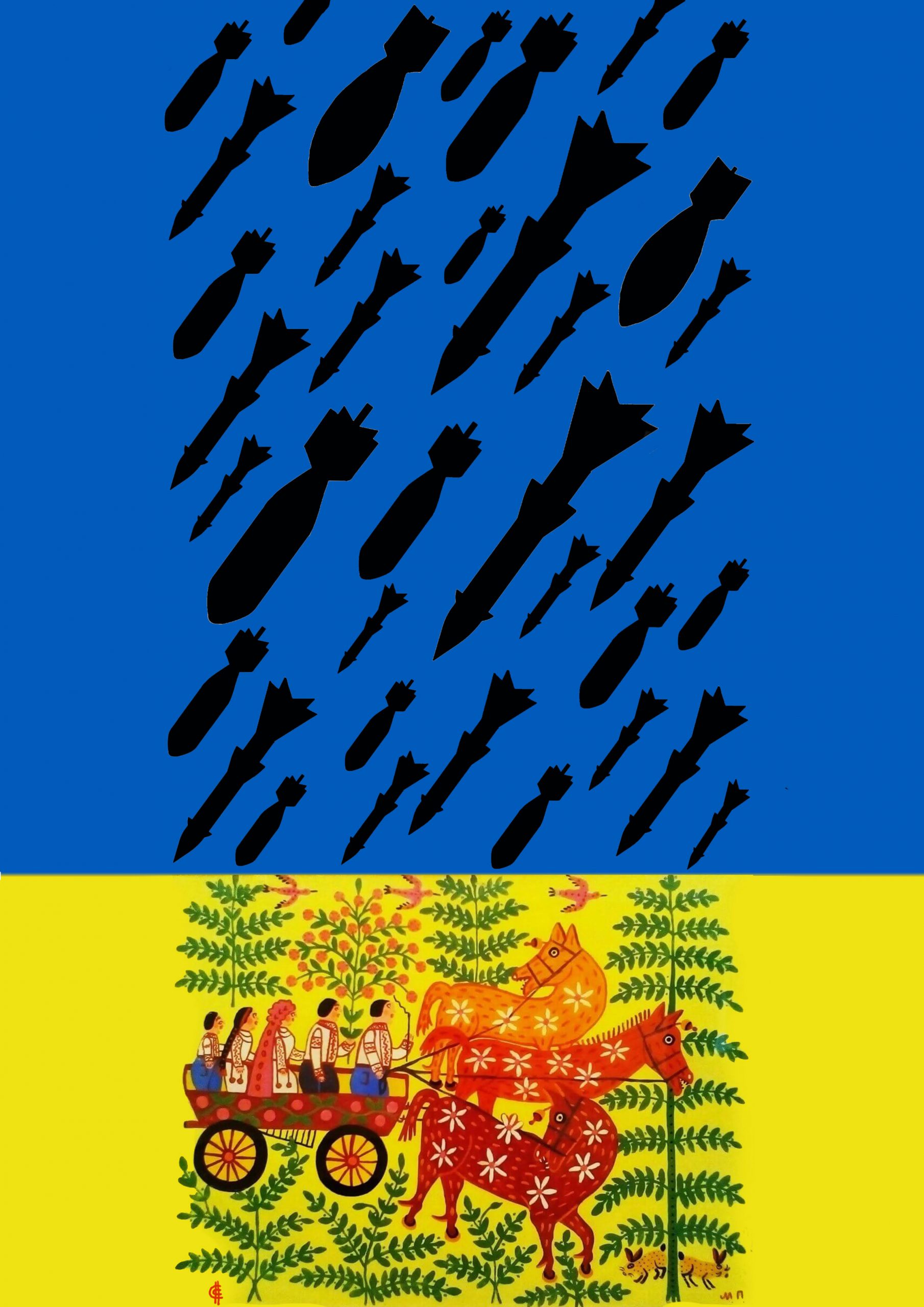 Artist: Sergey Sychenko (Ukraine/Israel)
TMORA invites you to experience a virtual tour of the exhibition Say No to War: Political Cartoons by Ukrainian and Russian Artists with Curator Dr. Masha Zavialova and Director of Public Programs Michelle Massey.
Friday, April 29 | 12:00 – 1:15 PM CST
This program will be presented via Zoom webinar.  |  FREE  |  Please register in advance.
ABOUT THE EXHIBITION:
This pop-up show of anti-war political cartoons includes recent works by renowned cartoonists from Ukraine and Russia created in response to the Russian aggression in Ukraine. The exhibition is organized by The Museum of Russian Art (TMORA) in collaboration with Minnesota artist Andrey Feldshteyn, who has worked in the genre of political cartoons for four decades. At the beginning of the war, Andrey approached a number of artists with an invitation to share their works for this exhibition and they sent their amazing works to be displayed at TMORA.
Andrey writes, "Wars destroy human relationships. But political cartoonists inhabit a country of their own governed by the law of the genre.  We collaborate in international projects, express our anti-war sentiment during war-time, and support colleagues who suffer persecution.  At the beginning of this war, I wanted to attract artists to a collaborative project exposing the aggressor, pointing to the perpetrator, and uniting artists against our common enemy, Putin's regime waging a war of aggression in Ukraine.
We contacted prominent masters of the genre asking them to share their recent work. The response was very positive, and now TMORA presents works by Oleg Goutsol (Ukraine), Victor Holub (Ukraine), Oleksiy Kustovsky (Ukraine), Valery Momot (Ukraine), Yuriy Pogorelov (Ukraine/USA), Sergey Sychenko (Ukraine/Israel), Viacheslav Shilov (Russia), Denis Lopatin (Russia/France), Andrey Feldshteyn, and Alesha Stupin (Russia/USA), as well as several other artists."
Say No to War: Political Cartoons by Ukrainian and Russian Artists
April 20, 2022 — end of war
Mezzanine Gallery (in Lower Gallery after May 2, 2022)