Diaghilev's Empire: Interview with Author Rupert Christiansen
Wednesday, October 26, 2022 from 12:00 pm

-

1:15 pm

FREE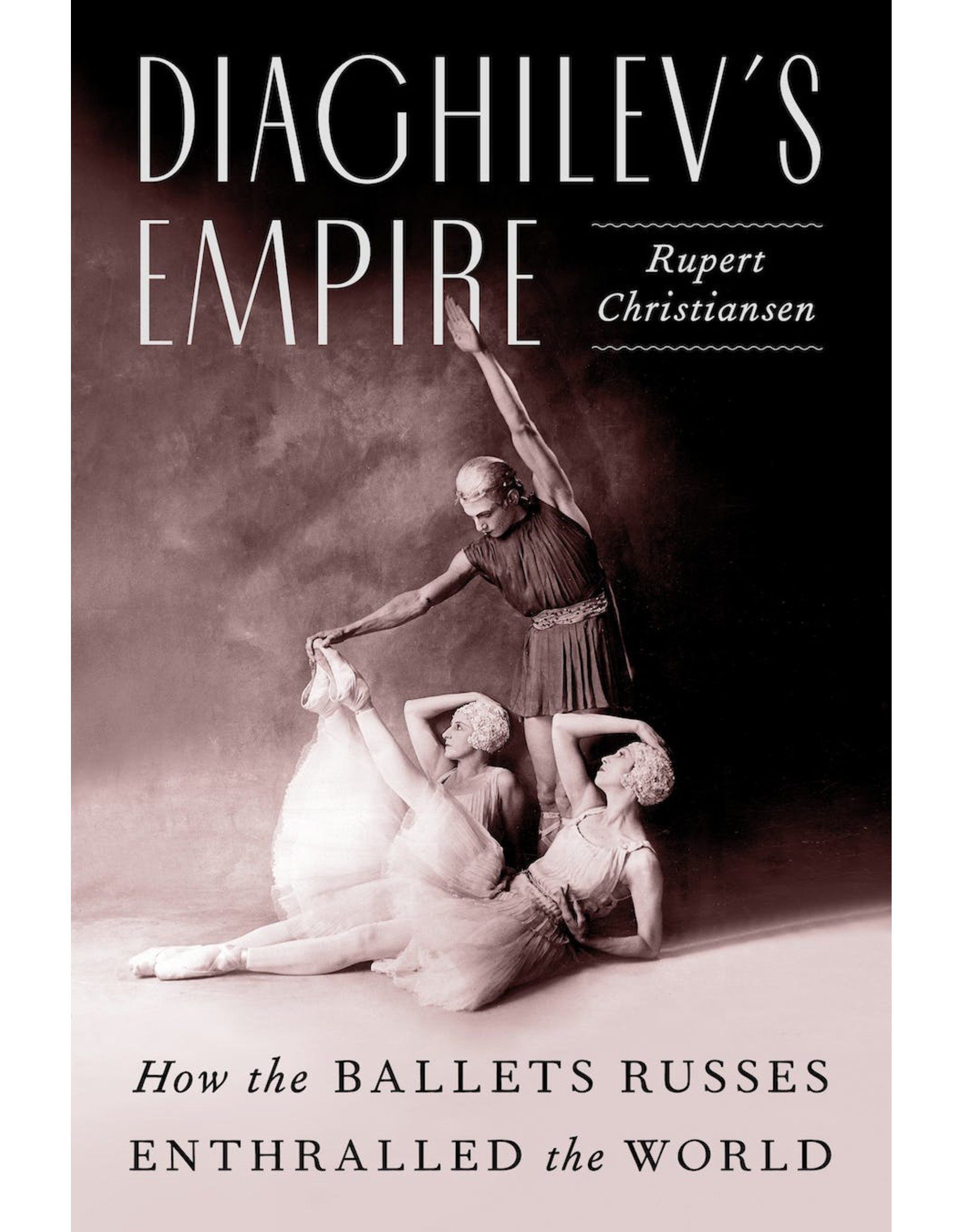 TMORA invites you to delve into the world of the Ballets Russes through this online program.  Join us for an in-depth interview of author Rupert Christiansen, dance critic for The Spectator, by fellow author Simon Morrison (Bolshoi Confidential).
Diaghilev's Empire, the publication of which marks the one hundred and fiftieth anniversary of Diaghilev's birth, is an impeccably researched and daring reassessment of the phenomenon of the Ballets Russes and the Russian Revolution in twentieth-century art and culture. Rupert Christiansen, the dance critic for The Spectator, explores the fiery conflicts, outsize personalities, and extraordinary artistic innovations that make up this enduring story of triumph and disaster.
This event will be presented via Zoom webinar. FREE. Please register in advance.
Wednesday, October 26 |  12:00 – 1:00 PM CST
Buy the book:
Diaghilev's Empire
Rupert Christiansen, a renowned dance critic and arts correspondent, presents a sweeping history of the Ballets Russes and of Serge Diaghilev's dream of bringing Russian art and culture to the West.
Serge Diaghilev, the Russian impresario and founder of the Ballets Russes, is often said to have invented modern ballet. An art critic and connoisseur, Diaghilev had no training in dance or choreography, but he had a dream of bringing Russian art, music, design, and expression to the West and a mission to drive a cultural and artistic revolution.
Bringing together such legendary talents as Vaslav Nijinsky, Anna Pavlova, Igor Stravinsky, Pablo Picasso, and Henri Matisse, this complex and visionary genius created a new form of ballet defined by artistic integrity, creative freedom, and an all-encompassing experience of art, movement, and music. The Ballets Russes's explosive color combinations, sensual and androgynous choreography, and experimental sound was called "barbaric" by the Parisian press, but its radical style usurped the entrenched mores of traditional ballet.
Bolshoi Confidential
In this "incredibly rich" (New York Times) definitive history of the Bolshoi Ballet, visionary performances onstage compete with political machinations backstage.
A critical triumph, Simon Morrison's "sweeping and authoritative" (Guardian) work, Bolshoi Confidential, details the Bolshoi Ballet's magnificent history from its earliest tumults to recent scandals. On January 17, 2013, a hooded assailant hurled acid into the face of the artistic director, making international headlines. A lead soloist, enraged by institutional power struggles, later confessed to masterminding the crime. Morrison gives the shocking violence context, describing the ballet as a crucible of art and politics beginning with the disreputable inception of the theater in 1776, through the era of imperial rule, the chaos of revolution, the oppressive Soviet years, and the Bolshoi's recent $680 million renovation. With vibrant detail including "sex scandals, double-suicide pacts, bribery, arson, executions, prostitution rings, embezzlement, starving orphans, [and] dead cats in lieu of flowers" (New Republic), Morrison makes clear that the history of the Bolshoi Ballet mirrors that of Russia itself.